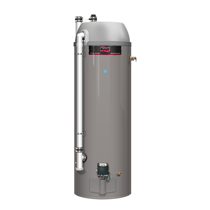 Gas hot water heaters are efficient and effective. You now have the choice of traditional or tankless hot water systems. We would like to provide you with some information to help in the decision making process of your new water heater system.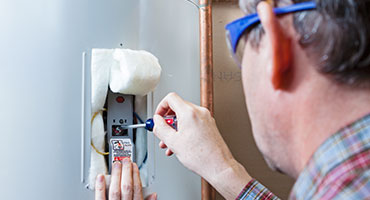 Condensing tankless water heaters are compact heating units that provide hot water as it is needed, and do no store hot water like traditional tank-type water heaters. When a hot water tap is turned on, water enters the tankless water heater. A sensor detects the water flow, and activates an electric or gas heating device, which quickly raises the water temperature to a preset level. When water flow stops, the heating element shuts off. Thermostatically-controlled tankless water heaters vary their output temperature according to water flow rate and inlet water temperature.
Enjoy up to 40% energy savings, endless hot water, and significant space savings.