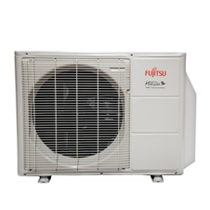 We Service All Makes & Models of Mini Split Heat Pumps
Michael Falcone Heating and Cooling offers the broadest array of heating systems in the Havertown, PA area. Mini Splits are a great option to heat and cool your home. With today's high-efficiency equipment you can make your heating dollars stretch further than they ever could have before. Call today and schedule a consultation to see what a new Heat Pump or Mini Split can do for you.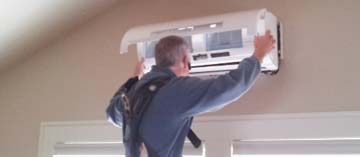 In the winter, a heat pump or mini split draws air from the outside air and circulates it through ducts into your home. In the summer, it reverses the process and draws heat from your interior air and releases it outdoors. It also dehumidifies the indoor air as it cools it.
Mini split serve as an air conditioners by absorbing heat from indoor air and pumping it outdoors. The units contains an indoor coil which, in turn, contains a very cold liquid refrigerant. As indoor air passes over the indoor coil, the refrigerant-cooled coil absorbs heat from the air and so quickly cools that air. The cooled air cannot hold as much moisture as it did at a higher temperature. The excess moisture condenses on the outside of the coil, resulting in the dehumidification of the air. The cooled, dehumidified air is then forced (by a fan) into the duct system which, in turn, circulates throughout the building.